Top 5 Hanoi iconic food's best places you must try
Vietnam is famous for its diverse, unique and flavorful cuisine. Many dishes have become trendy not only in Asian but also in Western countries such as Pho, Banh Mi, or coffee. Hanoi, the capital of Vietnam, is also a place of extremely interesting cuisine with the history of thousands of years along with many ups and downs of the country.
It is quite daunting for visitors who set foot in Hanoi the first time to decide where to go and what to eat. With the list of top 5 Hanoi food listed below, Whatsup Vietnam will help you enjoy these scrumptious dishes in the best way. The majority of these food in Hanoi are located in Old Quarter, also known as Hanoi 36 streets.
PHO
Pho is supposedly the best-known Vietnamese dish, and you can try it with 2 main varieties: Pho bo (beef pho) and pho ga (chicken Pho). People usually have this dish for breakfast and lunch. Actually, Hanoians can enjoy Pho at any time of day, from the early morning till midnight, because Pho can both considered to be light meal or main meal. How interesting!
To get the best flavor of pho, you can come to Pho Gia Truyen (49 Bat Dan), Pho Lam Nam Ngu (7 Nam Ngu) and Pho Thin (13 Lo Duc). These spots are not luxurious restaurants but you will have a chance to experience sidewalk seats which are placed in front of a giant, steaming pot of broth.
VIETNAMESE COFFEE
Vietnam is a major coffee-producing country and that explains why coffee has long become an indispensible part in Vietnamese cuisine. There are some famous and unique types of coffee you can give a try such as iced milk coffee and egg coffee. Vietnamese often sip a cup of coffee after having their breakfast, which can turn you on for a long day awaiting ahead, before afternoon working hours, or even after dinner having an intimate coffee talk with soulmates. It is not exaggarating that Vietnam possesses a coffee culture.
You can try this drink near wherever you have your breakfast to taste the basic flavor; or if you are looking for the original taste, please come to Giang Cafe (39 Nguyen Huu Huan) which specializes in egg coffee.
The Cong Cafe chain is another fantastic option if you are keen on a retro-communist chic atmosphere. These are great spots for coffee and popular among not only foreign tourists, but also students and locals.
BUN CHA (Grilled meat with noodle)
Bun cha is regarded as the most famous dish for Hanoian. This dish became immensely famous when previous US President, Mr. Barack Obama tried this in Hanoi when he came there. If you want to eat in the same room as he did, visit Bun Cha Huong Lien at 24 Le Van Huu and get the Obama Combo, which includes bun cha, a fried seafood roll and a bottle of Hanoi beer.
Moreover, the best bun cha is served at 34 Hang Than, a small, very cheap eatery with plenty of flavors.
BUN DAU MAM TOM
Bun dau mam tom is often served on a large tray and includes fried tofu, vermicelli noodles, pork, herbs to wrap the ingredients in and a bowl of pungent mam tom, or fish sauce optionally.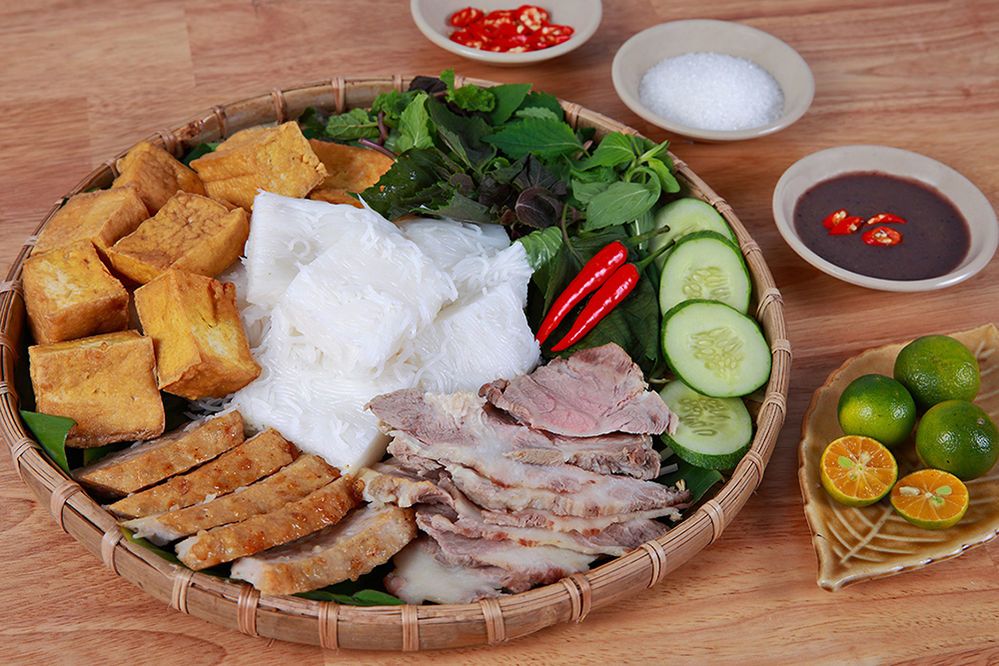 Many options are waiting for you down alley 27 on Hang Khay. One of the best is Quan Bun Dau Viet.
BANH CUON
This iconic street food of the capital is perfect for someone who are looking for a light meal, for breakfast or even for lunch. Banh cuon can be found all over the Old Quarter. You can visit 14 Hang Ga, where a family has been serving this specialty for generations, or on the corner of Hang Buom and Ta Hien.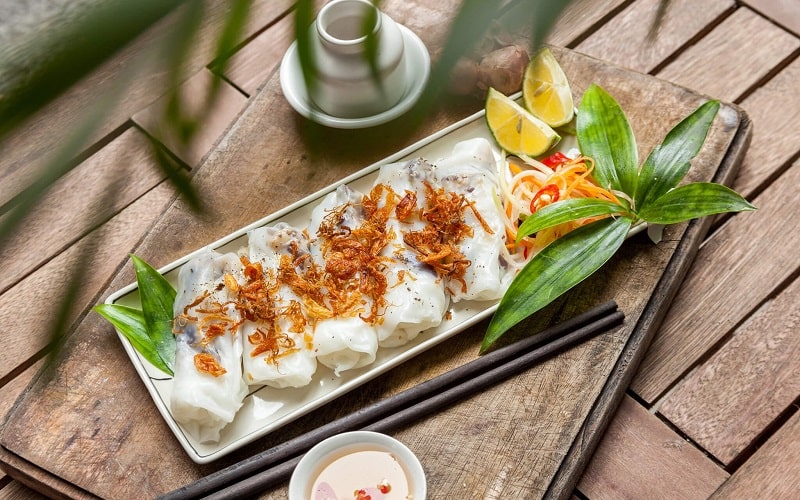 Pick one or all and enjoy.
Someone's mouth is watering, right? Vietnamese are always proud of their national culinary culture because it has never let diners down.
Written by: Hoang Ninh